Coordinator of the Coloproctology Unit " North Milan"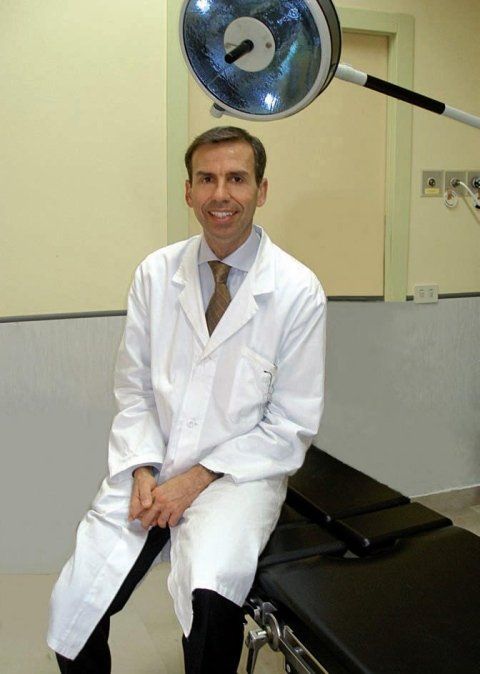 Riccardo Annibali graduated in Medicine at the University of Milan in 1985, from where he also obtained a Specialization in Surgery in 1990.He was a physician at Surgical Clinic 1 of the University for 8 years, then a junior consultant at Surgical Unit 1 of Valduce Hospital in Como for 6 years. He undertook a Fellowship in Colorectal Surgery at the Mayo Clinic in Rochester (Minnesota, USA) and in Videolaparoscopy and Minimally Invasive Surgery at Creighton University in Omaha (Nebraska, USA)
He also undertook specialized work experience at Surgical Clinic 2 of the University of Gothenburg (Sweden) and the Samaritan Hospital (Goiania, Goias, Brazil)
He is currently Coordinator of the "Milano Nord" Coloproctology Unit, affiliated with the Italian Society of Colorectal Surgery, at the La Madonnina Care Home" and the " San Camillo" Care Home in Milan. He also practises as a general surgeon, coloproctologist and holistic doctor in Milan at our premises at 98 Corso Sempione.
He was the author of important clinical research in the field of anatomy and surgery, published in several textbooks in various countries. He has been participated on invitation in 62 reports, conferences, presentations and debates and has presented 28 scientific papers at national and international conferences. He is the author of 82 scientific publications, including 48 in Italian books and journals, 34 in international books and journals (in English or German), 15 video films, and 7 posters which have been presented at scientific meetings. He has also written more than 60 leading articles for specialized journals or those with a wider circulation.
He is a member of the American Society of Colorectal Surgeons, the American Association of Clinical Anatomists, the Italian Society of Colon Hydrotherapy and is a founding member of the Italian Society of Colorectal Surgery.
Since 1989 he has been drawn to the principles of holistic medicine and is now engaged in applying the holistic approach to surgical disciplines. He trained as a healer at the " School of Healing Wisdom" under the guidance of Ron Young. He was also a student of Rick Jarow, developing his creative skills and incorporating the concept of abundance into his professional practice. These teachings have enabled him to follow the tradition set by Masters such as Hilda Charlton and Stelianos Atteshlis (Daskalos). Since 1994, he has been spreading the fundamental principles of the Traditional Science of Natural Self-Healing. He generally uses Bach Flower Remedies and the holistic method in the preparation for surgery (which he sees as one step of the global healing path) and the post-surgical care of his patients.
In 1994 he founded the Exceptional Patients Group, a special form of individual and group therapy based on the principles of the ECAP Foundation (Exceptional Cancer Patients), formed over 10 years ago in the USA by renowned surgeon Bernie Siegel. This method uses the patients' dreams, visualization, drawings and images, music therapy, chromotherapy and crystal therapy, along with the practice of relaxation and meditation techniques, to make the patient aware of their potential to heal through inner change. Since 1995 he has taught courses on individual self-healing and trained healers. From 1996 to 2010 he was a Psychodynamics instructor at the Experimental Institute of Applied Psychodynamics (ISPA) in Milan. Since 1999 he has lead monthly meditation and healing groups. Since 2001 he has been working on a project to create a Holistic Hospital. From 2006 to 2010 he has been a regular guest on the radio show "Totem" on RTL 102.5, conceived and run by Giorgio Medail, and he has regularly collaborated on the magazine of the same name. Since 2005, he has been practising Bert Hellinger's Constellations of Healing method (Family, Systemic and Multidimensional) and in 2008 he was certified as a Constellator at the Hellingerschule, for which he is a representative in Italy.
He is committed to making a contribution to the "humanization" of medical studies and raising doctors' awareness of the multidimensional nature of the Human Being, so that they see disease as a physical expression of an imbalance originating at a more profound level which impacts on other dimensions of Being. He predicts that, in a few decades, the effects of consciousness on human beings will be a scientifically proven fact in this field, something that will completely transform the current principles of medicine.